The decentralized information markets platform Polymarket was imposed a civil fine of $1.4 million Monday by the United States Commodity Futures Trading Commission (CTFC) due to a failure to obtain a designated contract market (DCM) designation or registration as a swap execution facility(SEF) by providing binary options contracts based on over-the-counter events.
Polymarket is a platform that focuses on betting on the results of the market through binary options contracts such as professional sports competitions or political elections, as well as current affairs hotspots such as the number of cases of COV-19.
The event-betting platform offers public trading binary options contracts related to future events. The hottest market of the current platform is as follows. These events are easily affected by the "yes" or "no" decision.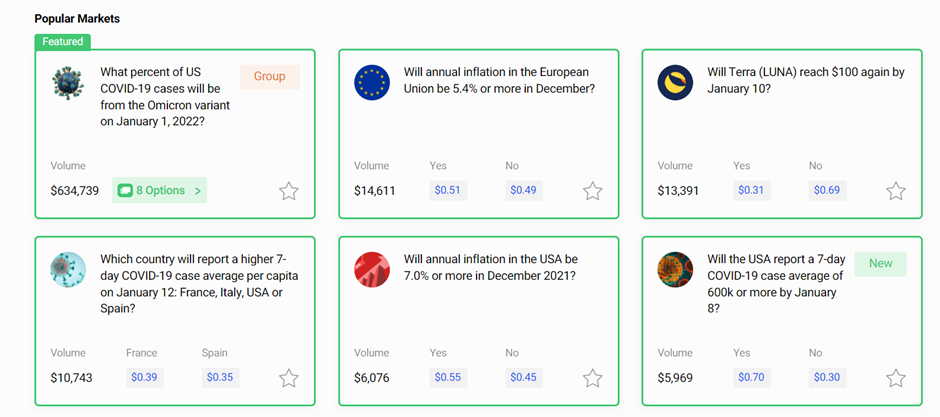 Starting from June 2020, the event-based binary options online trading contract on the Polymarket platform has been accused of operating "illegally unregistered or non-designated facilities."
The CFTC stated that, based on the current law, such event market contracts consist of a pair of binary options, constituting a swap within the jurisdiction of the CFTC, and require all markets that do not comply with the Commodity Exchange Act (CEA) and CFTC regulations to be displayed on Polymarket.com.
Vincent McGonagall, Acting Director of Law Enforcement, said that in the announcement:
"All derivatives markets must operate within the bounds of the law regardless of the technology used, and particularly including those in the so-called decentralized finance or 'DeFi' space."
However, the CFTC confirmed that Polymarket obtained a reduced civil penalty due to its "substantial cooperation" in this investigation.
Image source: Shutterstock


blockchain.news