Ethereum (ETH) recently experienced a bullish momentum that drove the price above $3,900 for the first time in 2022.
One of the contributing factors is that utility is rising thanks to low median fees. 
Crypto analytic firm Santiment confirmed:
"The median fee per ETH transaction has remained low, allowing utility to rise without hesitance from cost-sensitive traders."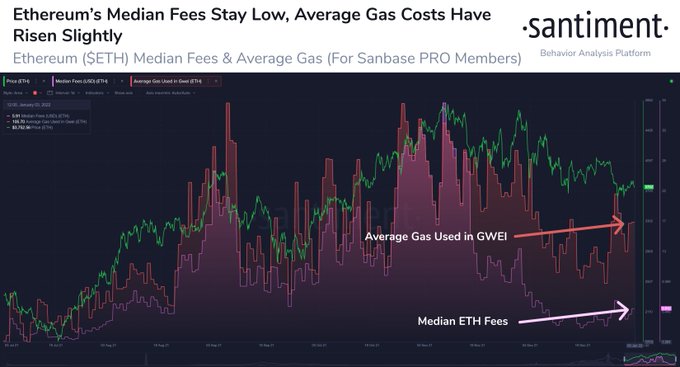 Open interest on the Ethereum network has also surged by 60% since the start of 2022. Market insight provider IntoTheBlock stated:
"ETH goes above $3,900 for the first time in 2022. The recent rally is reflected in the derivatives as: – Funding rates in top exchanges are positive again. – Perpetual Swaps Volume surpasses the $22b mark once again – Open Interest is up 60% since Jan 1."
Ethereum closed in 2021 on a high with a 399.2% annual gain as accrued revenue jumped to $9.9 billion. 
Furthermore, Ethereum's on-chain volume witnessed a 36.4% surge on a year-to-date (YTD) basis as transaction volume topped 2.14 billion ETH last year. 
Meanwhile, the burn rate on the ETH network stands at 6.16 ETH per minute.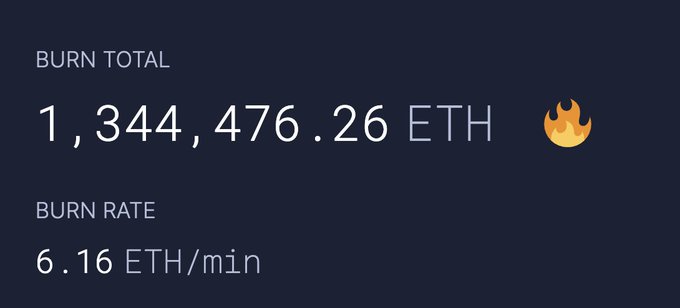 The burning mechanism was integrated into the Ethereum network following the launch of the London Hard Fork or EIP 1559 upgrade on August 5. Therefore, it is helping to improve the monetary policy of the Ethereum ecosystem as a whole.
Scarcity was also introduced every time Ether was burnt after being used in transactions. This feature eliminated the inflationary tendencies that the network was accustomed to before.
Given that a surge in the total value locked (TVL) in Ethereum 2.0 needed in the transition to a proof of stake (PoS) consensus mechanism from the current proof of work (PoW) is being witnessed, it remains to be seen how Ethereum plays out in the short term. 
Image source: Shutterstock




blockchain.news