Swiss-based blockchain firm Distributed Technologies Resources (DTR) has announced the launch of a Dirham-backed stablecoin, DRAM. The token launched today, October 3, 2023.
According to founder Akshay Naheta, who served as a SoftBank executive once in his career, the tokenized fiat equivalent of the United Arab Emirates (UAE) national currency will enable users in other regions to transfer value across borders seamlessly. 
The DRAM stablecoin has been listed on popular decentralized exchange protocols – Uniswap and PancakeSwap using the Binance Coin (BNB) pair. 
Giving details behind the initiative, Naheta stated that the product had been in stealth mode for the past 10 months and is only making its debut now after significant milestones were attained. 
The fiat-backed stablecoin was developed by Hong Kong-based Dram Trust. However, the DRAM stablecoin will not be accessible to UAE and Hong Kong users. 
Nonetheless, there are ongoing discussions with other regions to provide direct liquidity to centralized crypto operations in their ecosystems.
Like several stablecoins before, DRAM relies on the ERC-20 token standard, making it fungible – it can be exchanged one-for-one for a Dirham. 
Meanwhile, the UAE government has been working hard towards launching a central bank digital currency (CBDC). 
According to a recent announcement, the UAE government and the Reserve Bank of India (RBI) have partnered to create a CBDC bridge to facilitate seamless value exchange and remittances between the two nations. 
The agreement was solidified following a memorandum of understanding (MoU) signed on March 15, 2023, between banking officials of both countries. 
Not DTR's First Rodeo
Tech developers are aware of the limited possibility for a product to enjoy mainstream adoption. This was the case with DTR's journey until now. 
A cursory search into its history shows that the company officially kick-started its operations around 2019 and went on to build a test pilot of a decentralized payment platform called Unit-e. 
The decentralized payment system attracted a host of academics and researchers from Stanford University, MIT, and the University of Illinois. However, the protocol was not able to enjoy widespread appeal. 
Learnings from this experience led to DTR buckling down and focusing on a service that works and is in high demand.  
Speaking on why the UAE's fiat currency was selected, Naheta stated that the choice was easy given the Middle Eastern nation's strong economy and the growing interest in stable, digital asset investment options around this region. 
The UAE has quickly established itself as a growing blockchain and financial hub for many businesses. 
Through its Virtual Asset Regulatory Authority (VARA), the oil-rich and tourist economy has provided a haven for crypto businesses to operate in peace. 
Companies like Binance have already established a presence there, and others are openly considering moving their operations there.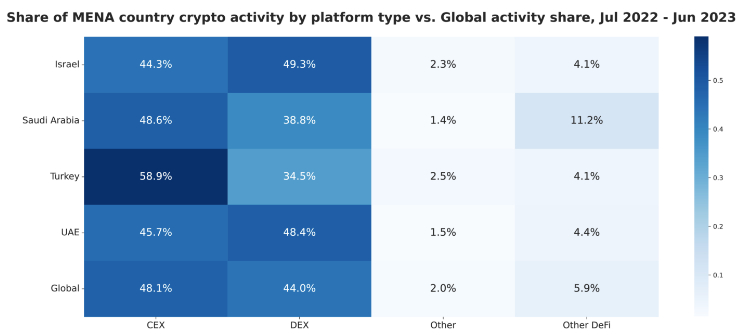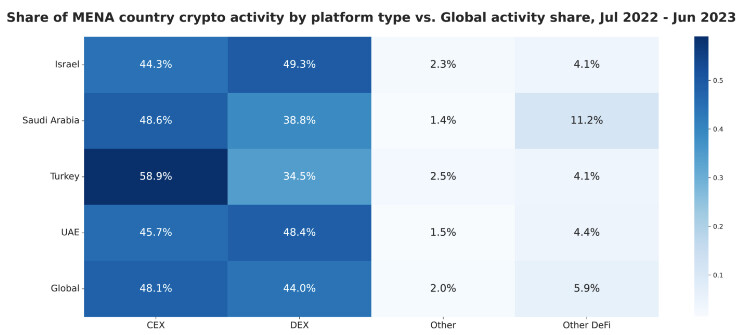 According to a recent report by blockchain security services firm Chainalysis, crypto adoption in the region has spiked significantly in the past year. 
When placed alongside its fellow countries for crypto activity, the UAE had a high DEX figure, trailing only behind Israel.  




cryptonews.com